Hydric Resilience Monitoring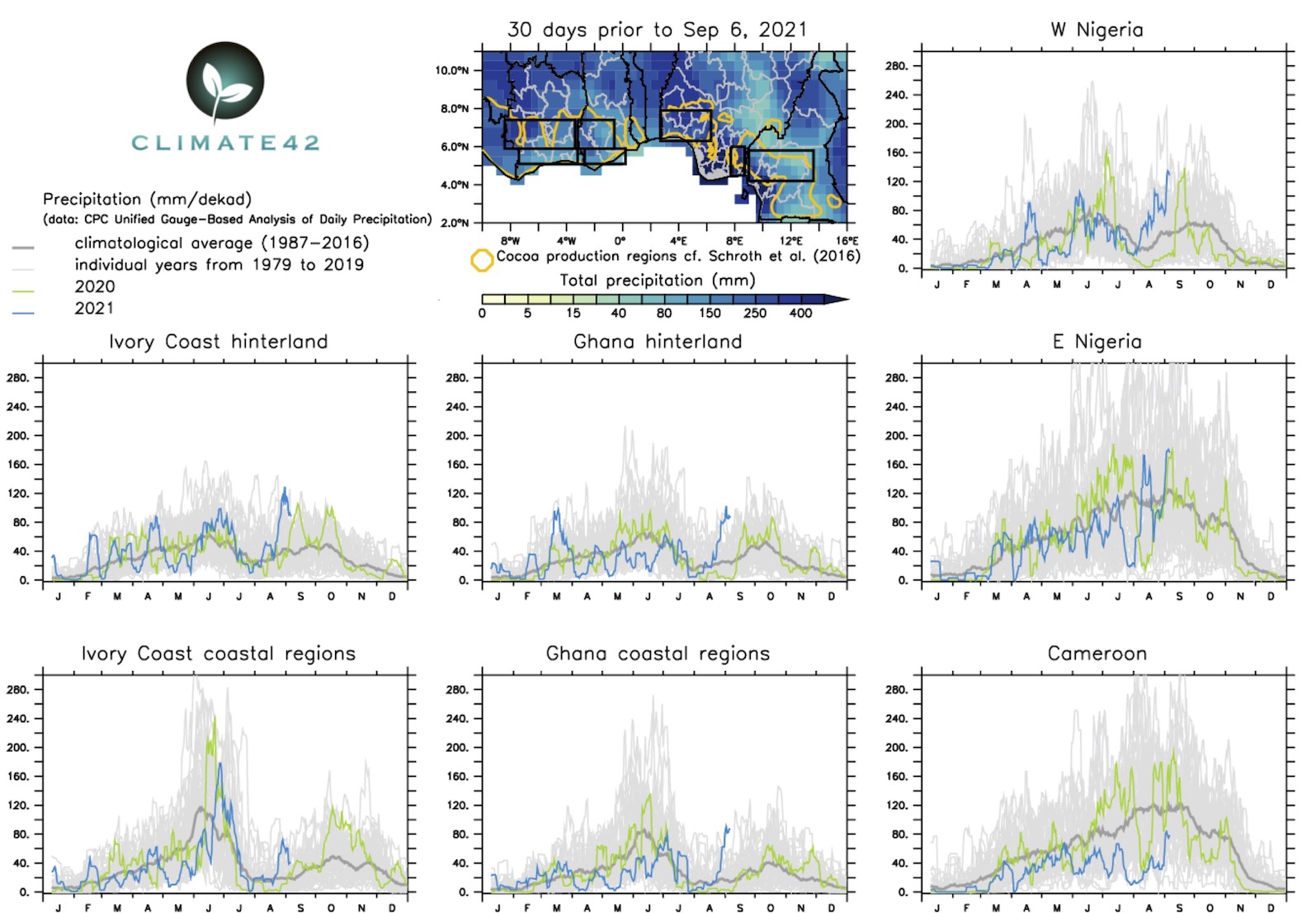 A very wet end of August helped rebuild this resilience throughout the cocoa belt, where most regions currently enjoy at least 1 month's worth of resilience. Most areas will see no negative effects even in the unlikely scenario where precipitations are 20% below-average over the next month. The exceptions are east-central Ghana and south Cameroon, which currently have less than a week's worth of resilience. These regions are in need of steady precipitations above 20 mm/week or may undergo water limitation.
Since temperatures continue to be higher than average, water remains an important asset for the trees in order to meet the continued increase in transpiration. The current rainfall predictions are a good omen for the trees, as they should continue to meet their water needs.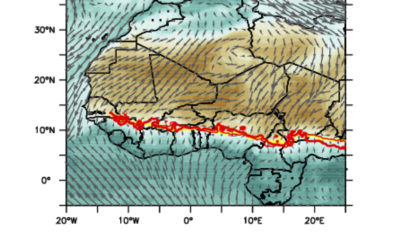 The ITF has been lagging slightly behind its normal position throughout most of the past month, only catching up to it in late November. By the end of the month, the ITF was located right along its average position for this time of the year: near the northern borders...