Harmattan Seasonal Prediction: Oct'21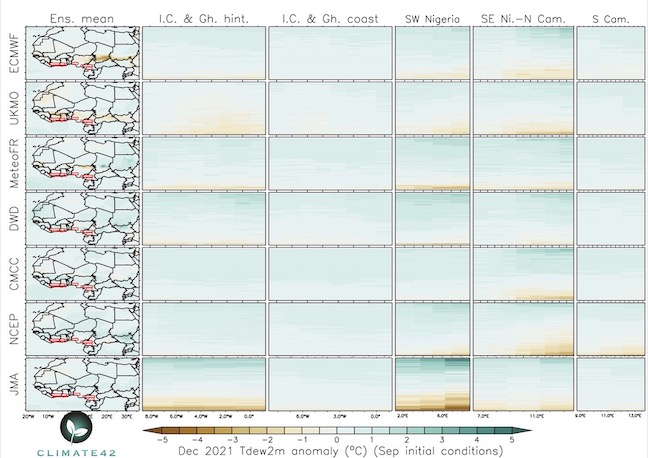 The harmattan is a dry, northeasterly desert wind that blows from the Sahara. It sometimes reaches the African cocoa regions during the Northern Hemisphere winter, drying the plants and soil and hindering precipitation. If persistent, it can be devastating to the cocoa crops, affecting the survival of the mid-crop and the bean sizes of the main crop tail.
Because of the late main crop profiles in Ivory Coast and Ghana this year, a strong harmattan season would be a particularly large threat, as it could affect a larger part of the total cocoa production than average.
For the moment, the harmattan poses no particular threat to the African cocoa crops this year. Furthermore, the multi-model prediction system also favors normal or milder-than-normal harmattan conditions during the rest of the main dry season over most of the cocoa regions.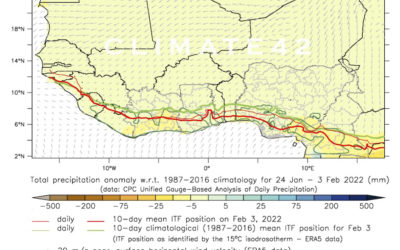 In January, we saw two major movements southwards of the ITF, which is a proxy for the southernmost reach of the harmattan. This intense harmattan activity was not expected, so we took this as an opportunity to check in with crop developments throughout the cocoa belt...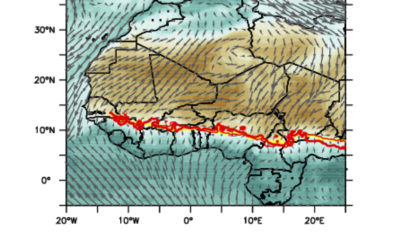 The ITF has been lagging slightly behind its normal position throughout most of the past month, only catching up to it in late November. By the end of the month, the ITF was located right along its average position for this time of the year: near the northern borders...